CLEARMONT — Charles Auzqui knows June 30 will be a difficult day. That's because it will be his last day of work as outgoing superintendent of Sheridan County School District 3 and principal of Arvada-Clearmont K-12 School.
Instead of walking back into the school office in Clearmont the following day, Auzqui will assume his new duties as superintendent of Johnson County School District 1 effective July 1.
"The fact that D-Day is coming is sinking in," Auzqui said. "It will be a day that won't necessarily be a cherished day, but it will be a good day of goodbyes.
"It wasn't an easy decision (to leave). I have an awesome team here," he added. "There are going to be some tears."
Auzqui, who graduated from Buffalo High School, has a history with Clearmont. He can look out the window of his office and see where he grew up less than 100 yards away.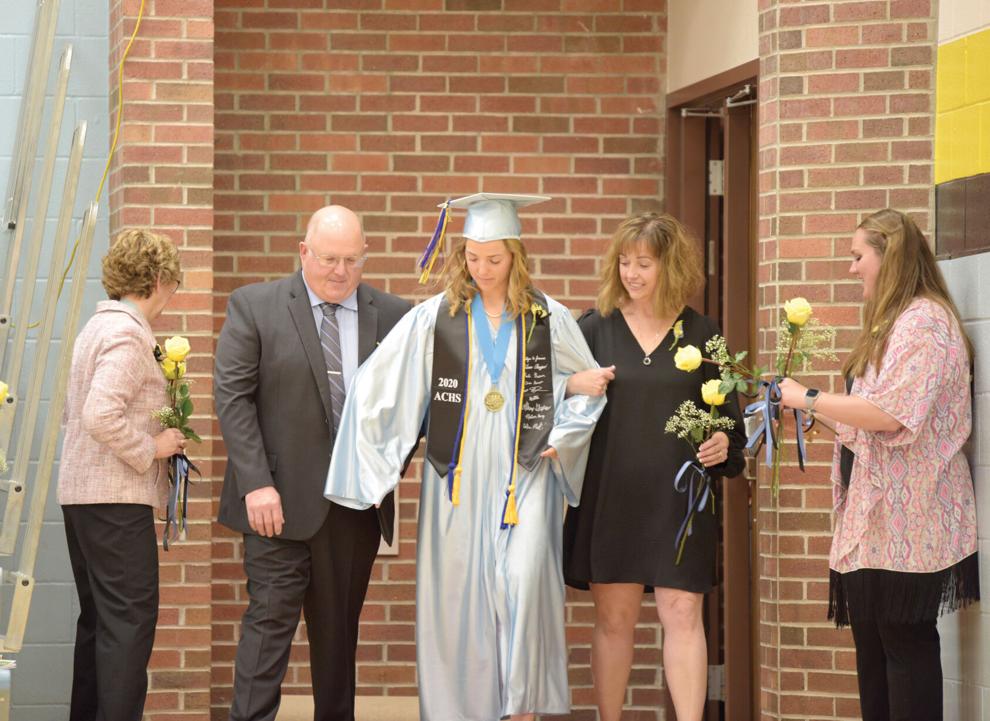 After 15 years as a teacher and coach in Wright, Auzqui returned to the area in 2006 as principal of the K-12 school and, in 2013, he was named superintendent. Three years later, he would wear both hats, as the positions were consolidated.
"I've been in two locations for 31 years of my career in education," Auzqui said, adding he believes he might be the longest tenured administrator in the district's history.
"That's a huge kudos to me. And, if I'm not one of the longest (tenured superintendents at SCSD3), I'm near the top," he said. "I don't move a lot. I hope to finish my career in Johnson County."
Next week, Auzqui will be transitioning from a small school district at SCSD3 with less than 90 students to JCSD1, a district with about 1,100 students. Not that that worries Auzqui. After all, to him, it's pretty much the same job just on a larger scale.
"It's kind of a transfer," he added. "I'm just going to do it at a different level with a bigger school district."
While preparing to leave, Auzqui said there's a long list of accomplishments he can look back at when thinking of his 16 years at SCSD3.
One is helping the school go from being only partially accredited in 2013 to fully accredited and listed as a high performing school six years later. Another is the creation of a small school coalition.
"That's something I'm really proud of," he said. "Absolutely no regrets about the year's I've been here at District 3. I wouldn't be the leader I've become without this experience."
Then, coming from a very small district, there's his recent appointment as president to a statewide organization, the Wyoming Association of School Administrators.
"It's a respectful thing," Auzqui said. "There's some super superintendents in Wyoming."
Still, the proudest accomplishment, as least professionally for the husband and father of two, is the team he's helped build in Clearmont.
"My leadership style is about relationships. … That's just my personality," he added. "We're in the people business."
Auzqui said he feels he's leaving SCSD3 on a high note and in a position where a new superintendent, once hired, should be able to move forward quickly.
"Financially, we're in the best place we've ever been," Auzqui said. "People are in place. The curriculum is in place. I'm excited about that...We're ready to roll."
His efforts haven't gone unnoticed by those elected to oversee the district and those who work with him on a daily basis.
"Mr. Auzqui is a kind, caring, committed leader and mentor," said Jolene Poppenga, administrative assistant at SCSD3. "I wouldn't be where I am today, both personally and professionally, if it weren't for Mr. Auzqui believing in my abilities and challenging me to grow every day.
"You will never hear him use the words, 'I did this.' It's always we did this as an educational team."
Now, Poppenga said SCSD3 will be missing part of that team: it's leader.
"Although we are happy for him to grow his professional career, on the flip side, we are very sad to see him go," she added. "His love for the kids and the interaction he has with them from kindergarten all the way through high school will be missed.
"Personally, I will miss his guidance, the ability to talk to him on a daily basis about anything that might be happening in my life and being able to coach me through it," she added
Indeed, it's Auzqui's leadership that might be missed most, according to Amy Vineyard, SCSD3 Board of Trustees chair.
"He sees the big picture, sets a goal and works toward that goal until he achieves it," Vineyard said. "His leadership and mentorship have helped out not only the staff but the board as well.
"He has built a great school where kids excel, not only in core subjects, but in life as well. He truly has a talent for running a school."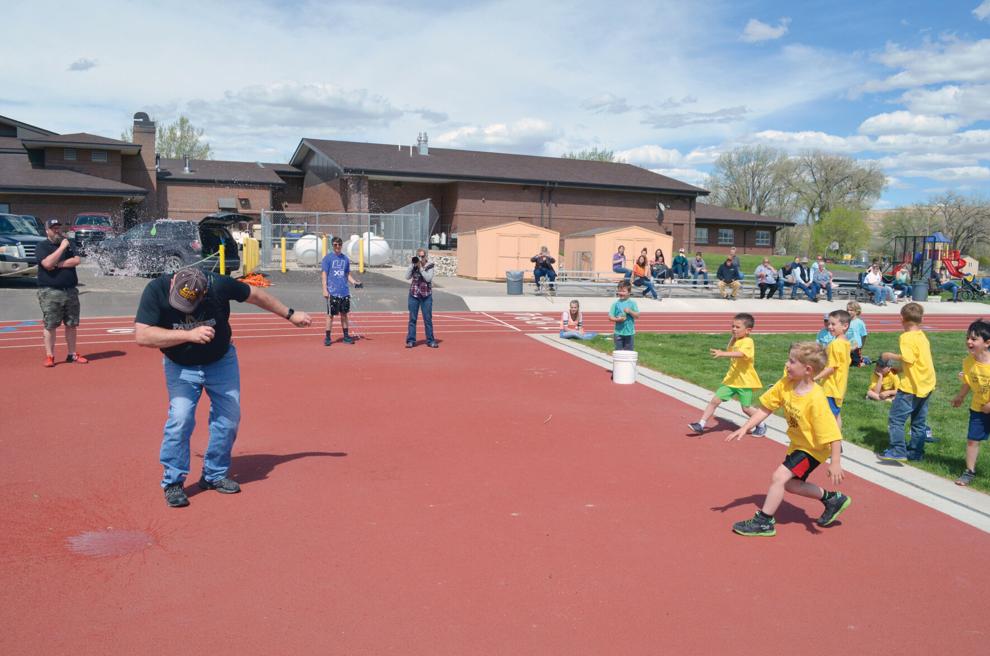 Vineyard said Auzqui's leaving the district was "bittersweet."
"I know that he has the ability to grow in Johnson County and has the ambition to take on a new school, and I absolutely know he will do amazing things in his future," Vineyard said. "He has a passion for education and he has the talent and knowledge to put together great programs.
"With all that said I will miss his mentorship and leadership from the board stance," she added. "A big thank you goes out to Charles for all he has done here and best wishes for his future."
But Auzqui is reminding those at SCSD3 his leaving is a professional one, not a personal goodbye.
After all, Auzqui added his family will continue to live in the Clearmont area, with the family's ranch straddling both SCSD3 and JCSD1. And his wife, Alicia, is also a curriculum instructor and K-5 literacy coordinator for SCSD3.