SHERIDAN — Eric Amadasun's journey up to the stage at the Bruce Hoffman Golden Dome to receive his associate's in fine arts degree from Sheridan College has been a long one.
After all, it started in Africa.
Northern Wyoming Community College District President Walter Tribley said Amadasun's journey started in the student's native Nigeria, as he searched for an affordable option to pursue his academic dreams here in America.
His efforts once he arrived earned him the President's Award, presented by Tribley during commencement exercises for the college's class of 2021 Saturday in Sheridan. The award is presented each year to a graduating sophomore based on cumulative GPA and participation and leadership Sheridan College and the broader community.
"You have to plan," Amadasun said in a short speech. "And, as much as you plan, you have to work hard to succeed."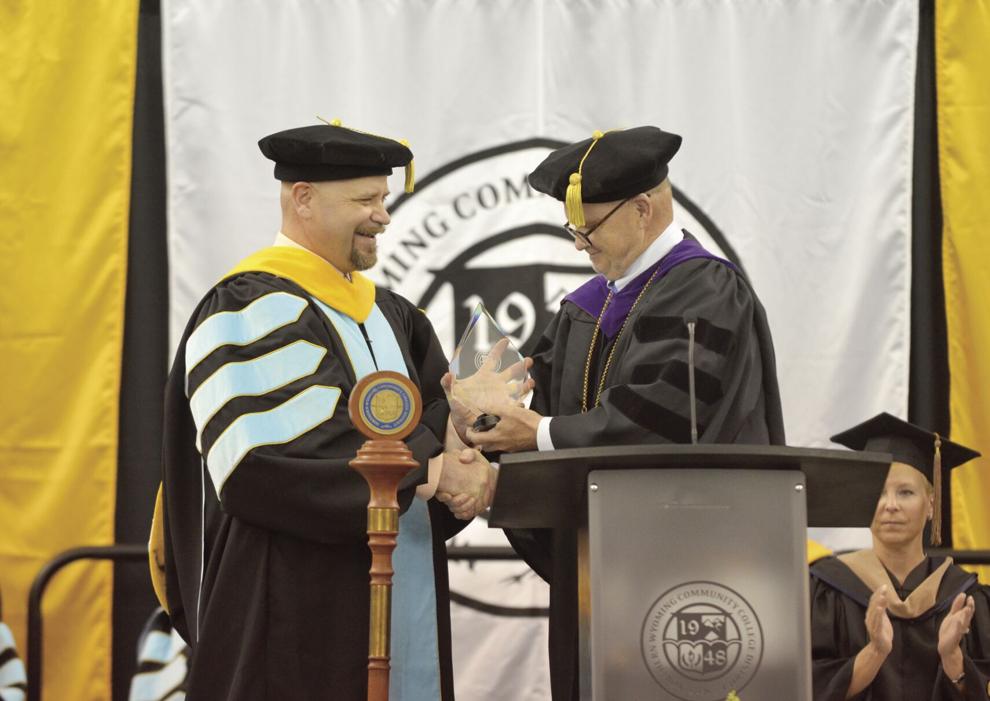 Ceremonies Saturday included recognition of the 2021 Distinguished Alumni, which was presented to Sheridan County Sheriff Allen Thompson, a 1996 graduate of Sheridan College.
Thompson, a veteran of the U.S. Army, was a member of the Criminal Justice Club and Phi Beta Kappa at Sheridan College, all while serving in the Wyoming National Guard and earning National Soldier of the Year.
After being named undersheriff in 2016, Thompson was appointed sheriff a year later by the Sheridan County Board of Commissioners when the acting sheriff retired. He then successfully ran for the office in 2018.
Prior to the commencement ceremonies, Sheridan College's nursing and dental hygiene programs held pinning ceremonies at the Kinnison Concert Hall in the Whitney Center for the Arts.