SHERIDAN — With the U.S. Department of Agriculture extension of a free school meals program through the end of the year, local students have had lunches — and in some cases breakfast — on the house this fall.
Sheridan County School District 1 Business Manager Jeremy Smith said the district serves about 600 students per day of the 1,000 students who attend classes in person. About 30% of those students are already on free and reduced meals.
Food service, Smith said, brings in about $500,000 each year for the district. That income is then subsidized with about $100,000 from the district's general fund. With the changes that came with COVID, Smith added that the cost of the program will likely be closer to $600,000 this year, with a $50,000 subsidy from the general fund.
In Sheridan County School District 2, approximately 1,500 students — or 43% of the student enrollment — eat school lunch each day. Of those, about 1,056 are part of the free and reduced lunch program.
SCSD2 Business Manager Brandon Finney said $1.65 million of the district's budget goes toward the food service program. A large part of that, though, is reimbursed by federal programs such as the Fresh Fruits and Vegetables Program, Universal Breakfast Program, National School Lunch Program, Summer Food Service Program and the Free and Reduced Lunch Program.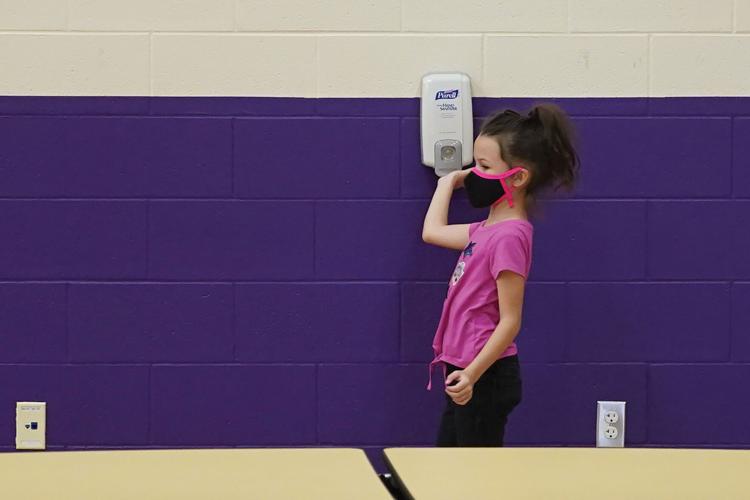 Finney said SCSD2 has also received grants to help cover food service costs.
Both of the school districts, though, have made adjustments this year — primarily due to the packaging requirements due to COVID-19. For example, rather than offering a self-serve salad bar, the schools must pre-package such items. 
Smith said packaging has also proven harder to find.
"We have the most difficulty getting items that we hadn't traditionally used in years past, i.e. service items like baggies, boats and pre-packaged items," Smith said. "Basically stuff we have to use instead of letting kids do self service from salad bars."
In addition, Smith said, school districts have had to order earlier due to supply chain issues. 
"Not only are needed items sometimes not available," he said, "but delivery times are less consistent than in years past."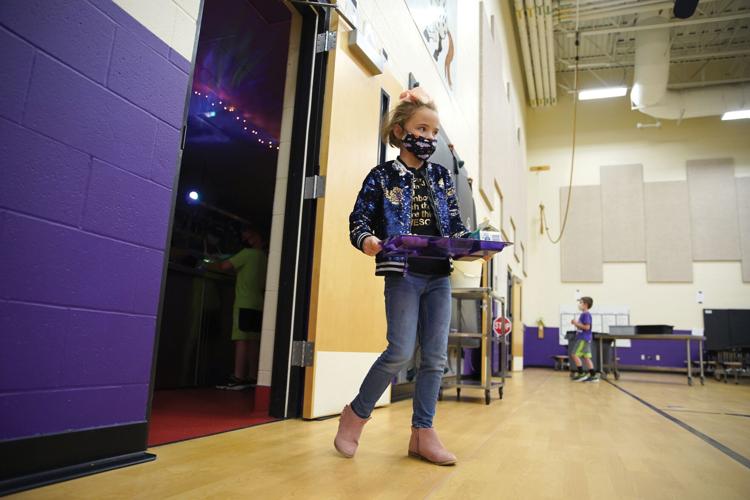 The free meals being provided through the USDA are being paid for via Summer Food Service Program waivers. The USDA extended its free school meals program through the fall, to help ensure that all kids receive a nutritious meal during the pandemic.
As a result, SCSD2 will offer free meals to all students until Dec. 31. This includes one qualifying breakfast and one qualifying lunch for every student every day of the school week. Extra milk or a la carte items at Sheridan High School do not qualify under the program, though, and will be offered at regular price.
At SCSD1, the free meals will be offered to students at the district's elementary schools. The secondary schools are not on the federal program, but students may still qualify for free or reduced-price lunches based on family income. 
Sheridan County School District 3 does not participate in the federal program either.
Beyond supply chain issues Smith noted that workforce concerns have also proven challenging throughout the school year. 
"Our biggest challenges have come from covering for absences as folks have had to self quarantine until test results come back, items being randomly unavailable from our food distributors and not being able to have our full, self-serve, salad bars," Smith said, adding that so far those who have had to quarantine while awaiting test results have had negative test results. "We are having to serve more items directly to students and that is causing lines to be longer and slower."
Both Smith and Finney noted the resourcefulness of district staff, though. 
"SCSD2 has a team of resourceful head cooks that are working through product shortages and finding appropriate substitutions that are both nutritious and delicious for our students," Finney said. "SCSD2 is very proud of our food services team, especially for their efforts during this pandemic."