Public comment on the performance standards is currently open through Nov. 30.
According to the WDE website, computer science content standards went into effect Feb. 4, 2020, and performance standards are expected to be fully implemented by the start of the 2022-2023 school year.
The draft performance standards recognize that all of the content standards should be learned by students, but separate the performance standards as "the essential standards by which a student's performance is measured to ensure they hare proficient on (have mastered) the content."
All of the standards aim to provide students with basic computer science skills and computer literacy needed for the 21st century and beyond.
The curriculum includes the study of computing principles, design and applications; the creation, access and use of information through algorithms and problem solving; and the impact of computing on society. It also wraps in computational thinking, which the standards define as "the thought process involved in formulating a problem and its expressing solutions in such a way that a computer (human or machine) can effectively carry them out."
Sara McGinnis, curriculum director for Sheridan County School District 1, said she and the district's computer science teachers have met with representatives WDE trainers for the last year to learn more about the standards and how to implement them.
She said most of the computational thinking standards can be worked into other subject areas.
"We've had our own technology curriculum for several years, so we've spent time integrating the new standards into our existing curriculum, gathering additional equipment and working with classroom teachers to write lesson plans that incorporate computer science practices with core subject content," McGinnis said.
She added that because the district had been teaching technology classes for awhile, it didn't need to hire additional staff. The district also applied for and received multiple grants that helped purchase equipment to integrate technology with course content.
SCSD2 officials also noted the district's preparedness for the standards.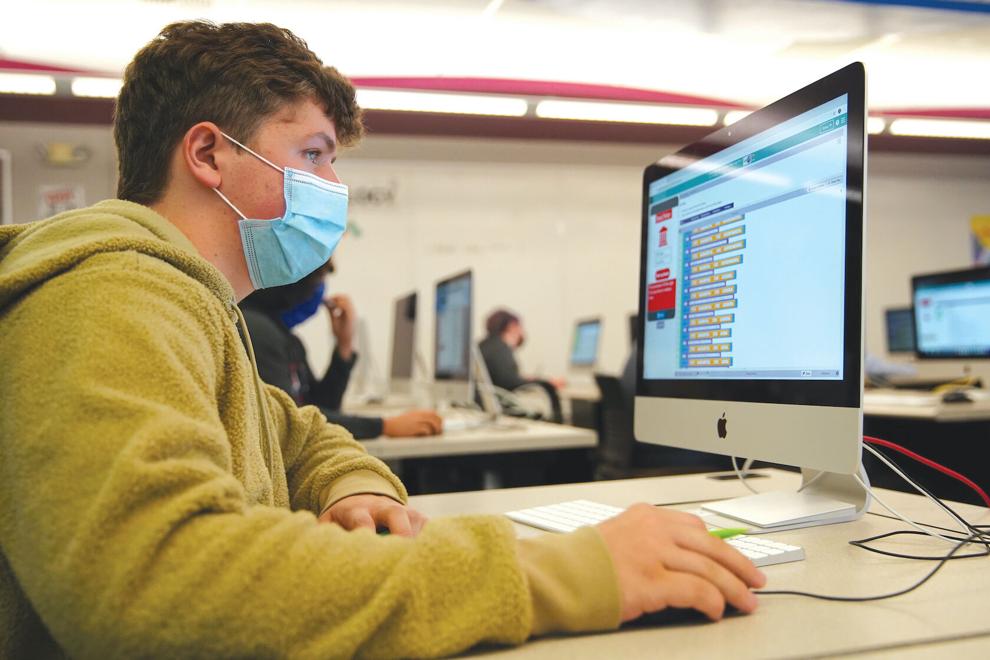 Through a partnership with Whitney Benefits and Sheridan College, SCSD2 began purchasing equipment, training teachers and designing curriculum years before Wyoming passed legislation adding computer science to the basket of goods.
"Throughout the standards development process, our district and Sheridan College have partnered to provide representation and expertise," said Mitch Craft, SCSD2 assistant superintendent for curriculum and assessment. "Our teachers have been at the table since the beginning and have therefore seen the standards evolving for a couple of years. While we had initial concerns about the vast scope of the CS standards, an extensive project to prioritize and reformat the standards has made implementation much more reasonable."
Craft added that the district's computer science program in grades six through 12 has been functioning at full capacity for some time, and the elementary school programs are expanding to reach more students each year.
SCSD2 plans to measure elementary student success based on project-based learning, which will have students develop products and projects aligned with the standards. At the older grade levels, Craft said, courses are aligned to the standards and courses contain assessments to measure proficiency in the subject.
Craft credited Whitney Benefits' forward thinking and the partnership with Sheridan College for the development of the program in SCSD2.
"We are also proud of the many teachers who are teaching computer science across our district," Craft said. "They all were willing to learn a new skill set and step out of their comfort zone to teach computer science. T
"he very best part, of course, is that students love computer science," he said. "They are highly engaged during this portion of their day and are always eager to learn more."
McGinnis acknowledged some concern, though, with adding another subject to the state's "basket of goods," which dictates the content areas schools within the state are required to teach.
Adding another subject, she said, adds to the challenge of fitting everything into students' schedules.