CLEARMONT — The Sheridan County School District 3 Board of Trustees is set to jumpstart its search for a new superintendent and principal at its upcoming regular monthly meeting Oct. 13.
SCSD3 Board Chair Amy Vineyard said board members will meet with search consultant Brian Farmer, executive director of the Wyoming School Board Association, at the upcoming meeting to discuss plans to find the district's long-term successor to Charles Auzqui, who resigned from the dual administrative role at Arvada-Clearmont K-12 School after 15 years with SCSD3 to accept the job as superintendent at neighboring Johnson County School District 1 beginning in July.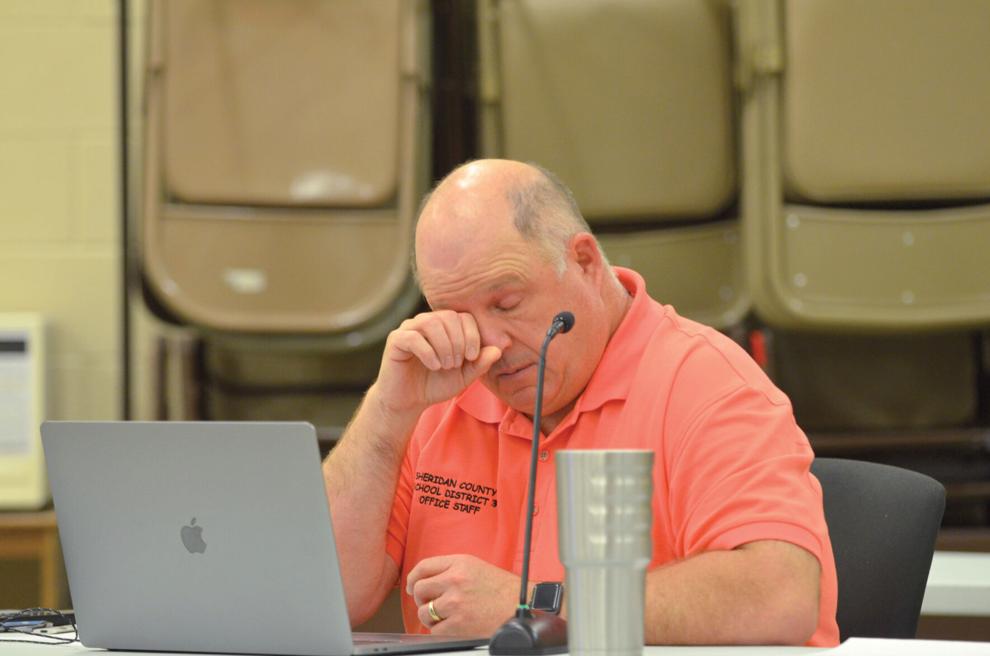 "We will have a meeting with Brian about what we want in a superintendent and go from there," Vineyard said.
Farmer added, while it has been several months since Auzqui's departure, the search for his successor has not really started as of yet.
"I will meet with the board at their October meeting to begin the process," Farmer said. "It starts with the development of a profile for the type of person they are looking for. Once we build the profile, we build the vacancy announcement around that."
According to Farmer, discussions with board members on what type of candidate they are looking for will shape how advertisements for the vacancy.
"It will be a national search but I presume they are looking for someone who understands the uniqueness of their community," Farmer said. "We will screen applications and the board will select finalists. They will conduct interviews and provide stakeholders with opportunities to engage with the finalists.
"The board will likely seek community input but will make the final decision themselves," he added. "I will be explaining the process to the board in depth at their October meeting."
Plans also include keeping the application period open through early January. Once the application period is closed, the school board could conduct interviews in late January or early February and select a winning candidate shortly afterward.
At the board's Sept. 8 meeting, Vice Chair Misty Moore questioned why the district would wait until so late in the calendar year to advertise the position.
"I want to make sure we cast as wide of a net as possible," Moore said.
Interim Superintendent Boyd Brown said, in his personal experience, most administrators considering new job opportunities do so later in the year, most likely during November and December.
Brown previously served as the top administrator for Laramie County School District 1 and, prior to that, as the superintendent of the Campbell County School District.