BIG HORN — A presence will be missing at Big Horn Middle School at the start of the upcoming 2021-22 school year this fall.
After 31 years of roaming the halls at not one, but two Big Horn middle schools, Principal Richard Welch won't be there. He's retiring effective June 30.
Welch's tenure with Sheridan County School District 1 started in 1990, shortly after he graduated from Utah State University with a bachelor's degree in Spanish and secondary education. He found job openings at both BHMS and Sheridan Junior High School, part of Sheridan County School District 2.
He was offered the chance to teach Spanish at Big Horn, and moved his wife and child to the area, not expecting to be in Sheridan County for the next three decades.
"We anticipated being here for a few years and then moving back to Utah," Welch said. "I've been around ever since."
The new job started on a different note when the one person he knew, the principal who had hired him, left the school district before he had even stepped into a classroom.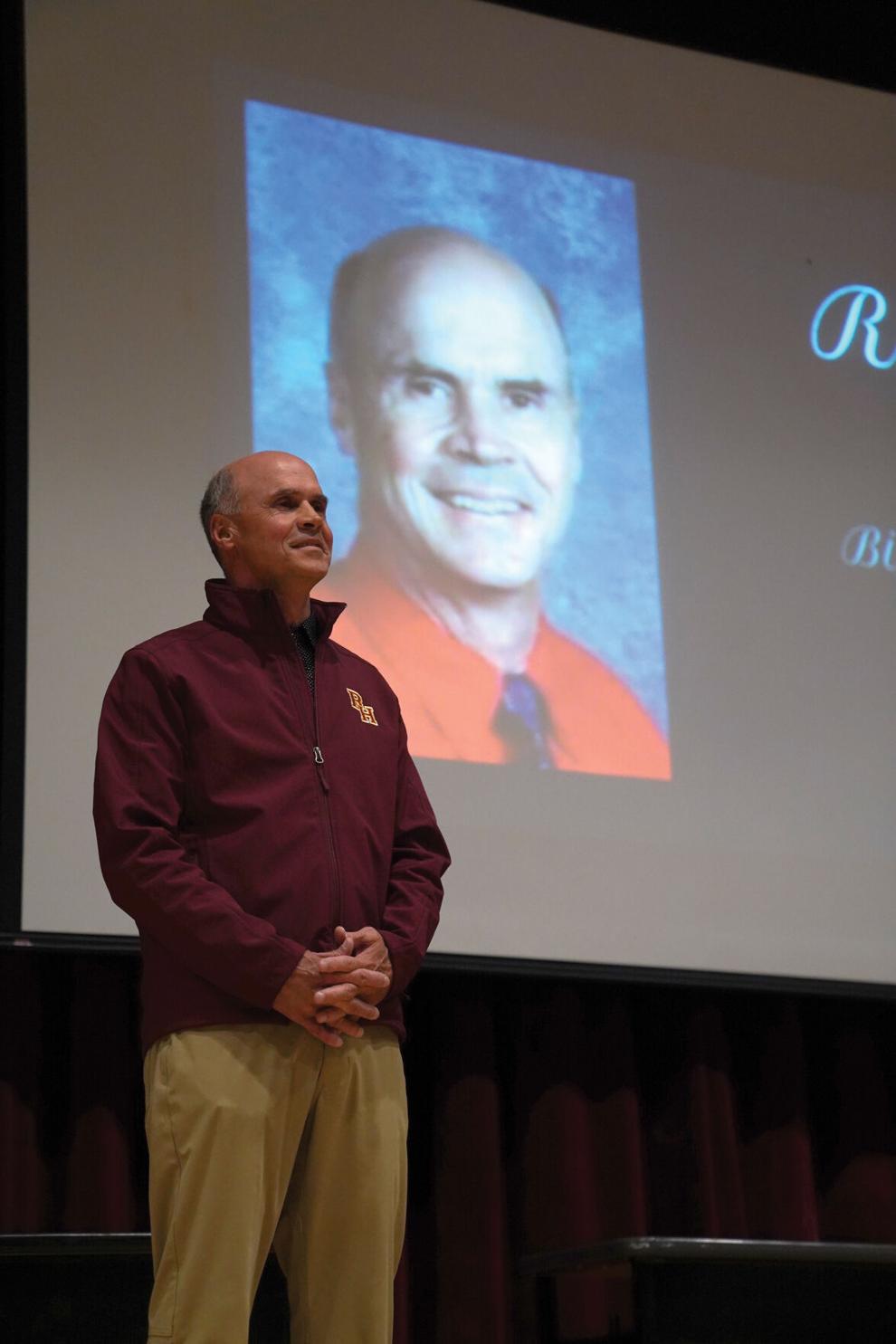 "The only person who knew me, who hired me, had left," he said jokingly. "That was a different start."
Welch added there have been opportunities to move elsewhere.
"But, we felt this is where we should be so we didn't move," he said. "We've just loved everything the area has to offer. We've really enjoyed the open space.
"The Big Horn community has been fantastic to me, personally and professionally," he added.
So, Welch settled into what he'd do for the next two decades — teach Spanish.
"I love the Spanish culture and previously served a mission in Honduras," Welch said. "I learned to love the people. I loved the culture. I decided to make a career out of it."
He passed on his passion to his students, taking several groups on trips to Spanish-speaking countries including Mexico, Guatemala, Honduras and Costa Rica that provided "a lot of highlights." Conversely, there are memories such as spending multiple days at a local hospital with a student who had been bitten by a snake.
Later, Welch accepted a new challenge as assistant principal for Big Horn middle and high schools, a position he held for five years. He's since served as the middle school principal for the past six years.
Despite his longevity at BHMS, Welch said he realizes such long tenures at the middle school level are becoming more and more rare.
"I don't think a lot of people do that anymore," Welch said. "Being in a middle school isn't for everyone. But I like the zaniness, the impulsiveness of the kids.
"It's the middle. Life is tough. They're figuring out who they are," he added. "It's a real challenge. It's a really challenging time in life."
There are also the rewards.
"The human connections make it worthwhile," he said. "We have a great community, with the staff, the families and the kids.
"Now, I have students who are the children of former students. That tells you you've been somewhere for a while."
Over his three decades at BHMS, the now 56-year-old Welch has also seen a plethora of changes, including a change of locations, with the former middle school being razed and becoming the site of the new elementary school, and a new BHMS opening across the parking lot in 2006.
Some of the changes have been on a more personal level. Since coming to Sheridan County, Welch and his wife, Vikki, have welcomed the additions of three more children, all now grown, and are now the proud grandparents of 11.
"I look forward to spending time with them, as well," he said of his retirement plans.
Welch added he also plans to spend time with and help care for his 91-year-old father, George Welch, himself a retired sixth-grade teacher, as well as travel and even maybe start a new career at some point.
"I'm not old enough to retire but old enough to retire," he said. "That's not the end of the book.
"I'll still need to work. I'll just use my energies in different ways."
Welch also intends to continue to be part of the Sheridan County community, with his wife still working at SCSD2's Sagebrush Elementary School, where she has been a librarian for 19 years.
More immediately, Welch said he's introducing incoming principal, Brian Lawson, to the district and his new job.
"He's excited to get back to the middle school level," Welch said. "I've told him it's a great place to be."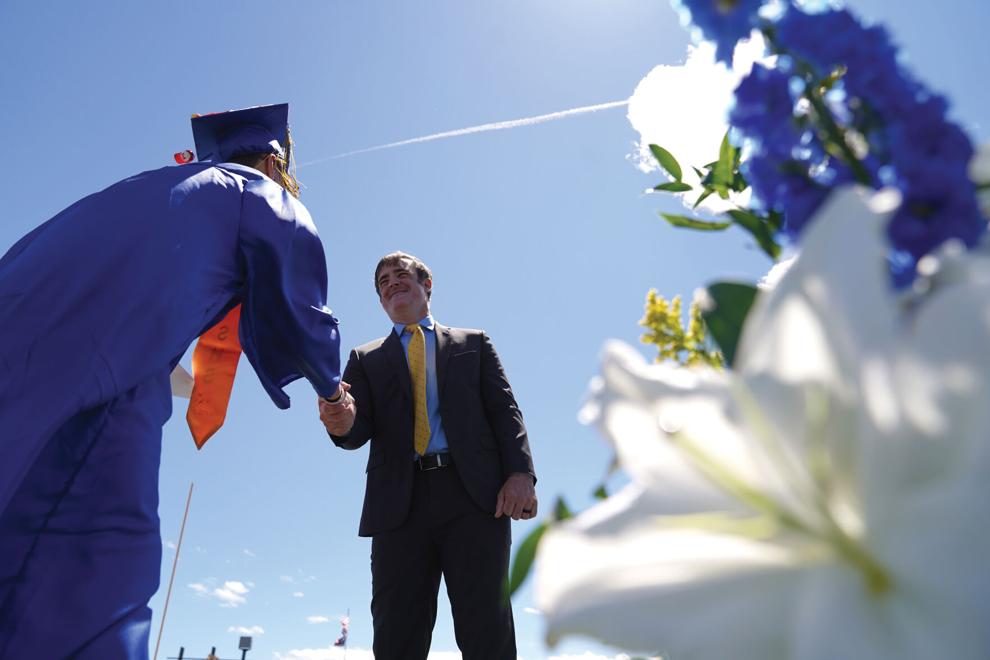 Lawson, who has served as the assistant and interim principal at Sheridan High School since coming to the area two years ago, said he realizes he's replacing not just a person, but an institution, in Welch.
"He's done such a fantastic job at Big Horn," Lawson said. "The goal is to come in and continue the great work he and the staff there have started."
Lawson, who has previously taught at the middle school level, said he's looking forward to continuing Welch's legacy of excellence at BHMS.
"I've absolutely loved my time at Sheridan but I've always had the goal of going back to the middle school level," he said. "I'm excited to get back to that. I'm also excited to step back into that smaller school community at Big Horn."
While praising Welch's decades of service, SCSD1 Superintendent Pete Kilbride said he believes Lawson will be a worthy successor.
"When I came into the district in 2006, (Welch) was already a well-established teacher. Well liked, well respected," Kilbride said. "He was like a mentor to me.
"He just has a great way of balancing high academic standards, as well as making learning fun for the kids," Kilbride continued. "He balances that really well."
Kilbride said it will be hard to replace Welch's years of experience and institutional knowledge.
"That's very valuable to us," Kilbride said. "Mr. Welch has left very big shoes to fill, but I have every confidence in Brian coming in and doing a great job.
"We're very excited to have him on board," he added. "Richard has been a great guy. Brian will be great coming in here."