BIG HORN — Thursdays and Saturdays at Flying H Polo Club this year look strikingly similar to years past — matches begin at 11 a.m., 1 p.m. and 3 p.m. with spectators lining the field to watch horses and riders from across the country and around the world thunder past.
But the bleachers under the shaders have been removed, white Xs have been spray-painted 6 feet apart on the grass as designated parking spaces and a sign asking for visitors to abide by rules outlined by the club and the Wyoming Department of Health welcomes fans.
Flying H Club Polo Manager Will Johnston explained these measures, and others, have been implemented to keep riders, grooms, staff and visitors safe amid the COVID-19 pandemic.
"Community is so important to us, and our players are so important to us," Johnston said. "We're trying to do everything right."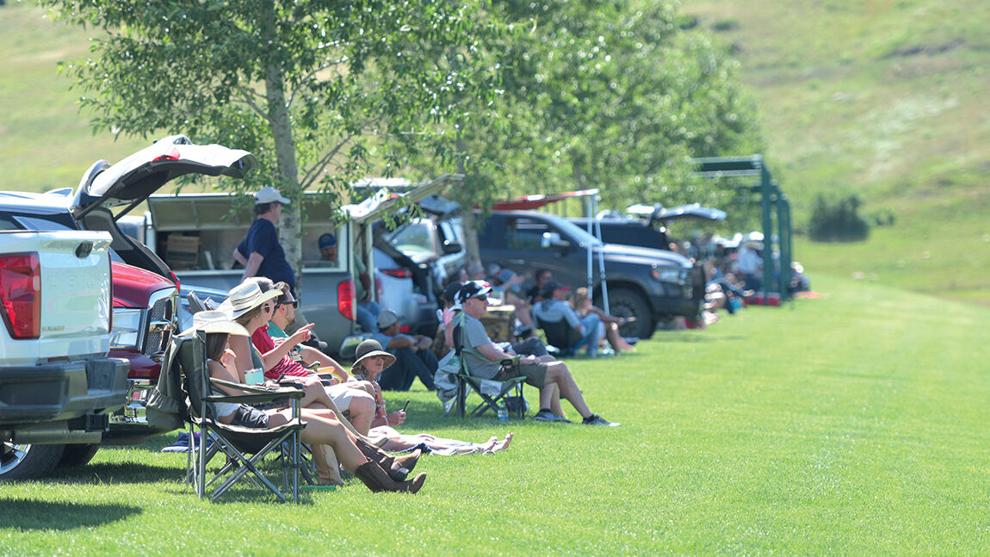 When the coronavirus first threatened to affect Flying H's polo season, Johnston and his staff knew their priority was to follow state health regulations, first and foremost.
But then, Johnston said, "If we can do something within that parameter, whatever that looked like — we didn't know what it was going to look like — let's try it. … We thought, 'We will tweak this thing however we need to to have some sort of polo.'"
Johnston thought of protocols his staff could implement to limit person-to-person contact during matches. He considered how the polo fields' schedule could be shuffled to accommodate socially-distanced crowds. And he worried about the club's polo players, unsure if and how they would travel to Wyoming.
After 110 days of lockdown with his family, Juan "Pite" Ignacio Merlos journeyed more than 38 hours from Buenos Aires, Argentina, to compete at Flying H for the first time.
He had to receive the proper letters of invitation and acquire the necessary visitors Visa to be granted special permission to fly to the U.S. The Argentinian-native found it difficult to describe his happiness when he and his horses arrived in Sheridan.
"I feel a little bit blessed," he said, then paused, having a hard time finding the right word. "Lucky. I don't know how to say it. Not only is it my first time here in the Rocky Mountains, but being able to do what I love. I know a lot of places have not been able to do that."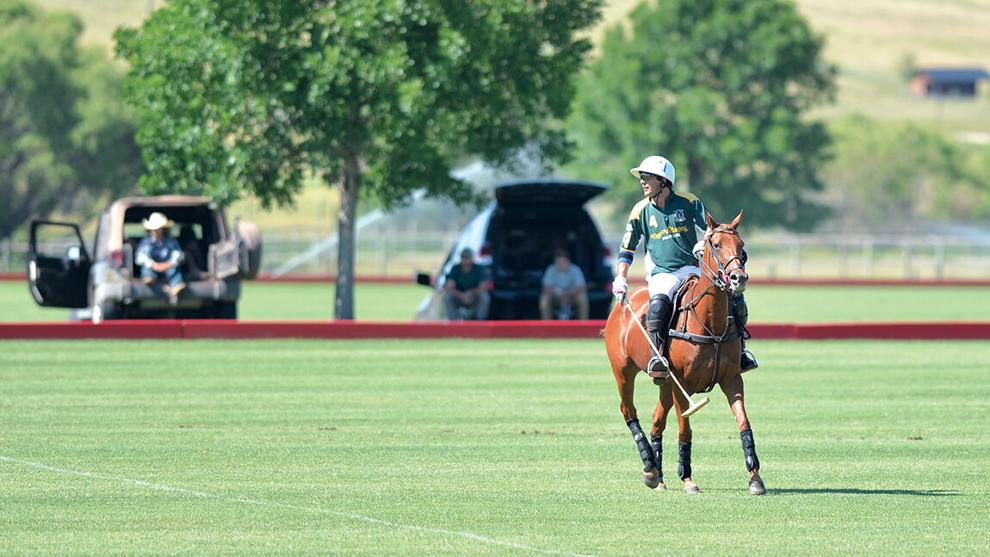 Once Merlos and his fellow polo players arrived, they self-isolated, and Flying H partnered with Sheridan Memorial Hospital to administer more than 80 COVID-19 tests to players, grooms and staff.
"I'm glad that [Johnston] thought about getting everybody tested and wanting to do that," Dr. John Addlesperger said. "We appreciate his concern to do that."
Sheridan County's low coronavirus case numbers convinced polo players to risk traveling to Flying H. On the flip side, Johnston sought to ensure players wouldn't threaten the health of the local community.
Paige Boone, who traveled from Florida to play, shared Johnston's sentiment.
"I want to be responsible for other people," Boone said. "I would hate to be somebody that got other people sick. I'm not in a demographic that's highly vulnerable, but I want to do my part."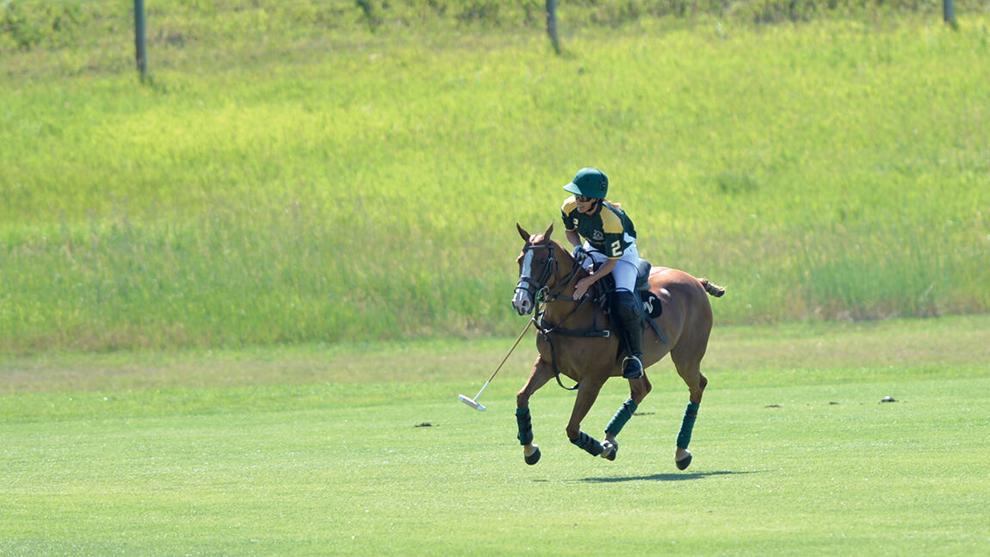 All 80 tests came back negative but every week, throughout the week, Johnston tries to check in with players, grooms and staff daily to maintain an open line of communication and ask people how they've been feeling. Before practices and matches, everyone at the club has to fill out a COVID-19 questionnaire.
Johnston said the club will reevaluate Sheridan's caseload and the impact of summer tourism to determine if he'll retest players and staff.
Like any other polo season, players adjust to their accommodations and Flying H staff continually work out kinks in the system.
Merlos and other players have stopped sharing the traditional, South American maté tea and opt for coffee, while the Flying H staff wears face masks and forbids spectators from entering the apparel trailer.
Sanitation stations sit beside the bathrooms, champagne and ice cream are no longer served during matches and fans are encouraged to socially distance if they participate in the halftime divot stomp tradition.
And, for the first time ever, the matches' locations have changed.
The highly-attended 3 p.m. matches used to be held on Skeeter Field. Cars can't line both sides of that field, so this season it hosts the less-attended 11 a.m. games. Gallatin Field and Fordyce Field now host the 1 p.m. and 3 p.m. games, respectively.
So, on a Saturday afternoon, fans pull up to the Xs on the ground on either side of Fordyce Field and watch international athletes compete in the week's 3 p.m. tournament finals. Drinks in hand with their legs stretched in front of them, spectators cheer, groan and applaud appropriately.
"That's why we do it," Johnston said. "We do it because we love the game, but also to create an outlet for people to come and sit with their families outside in this beautiful fresh air, under the mountains and enjoy themselves."