Ashleigh Snoozy
Managing editor
Bio

Ashleigh Snoozy joined The Sheridan Press in October 2016 as a reporter before moving into the managing editor position in November 2018. She is a native of Colorado and graduated from Biola University in Los Angeles.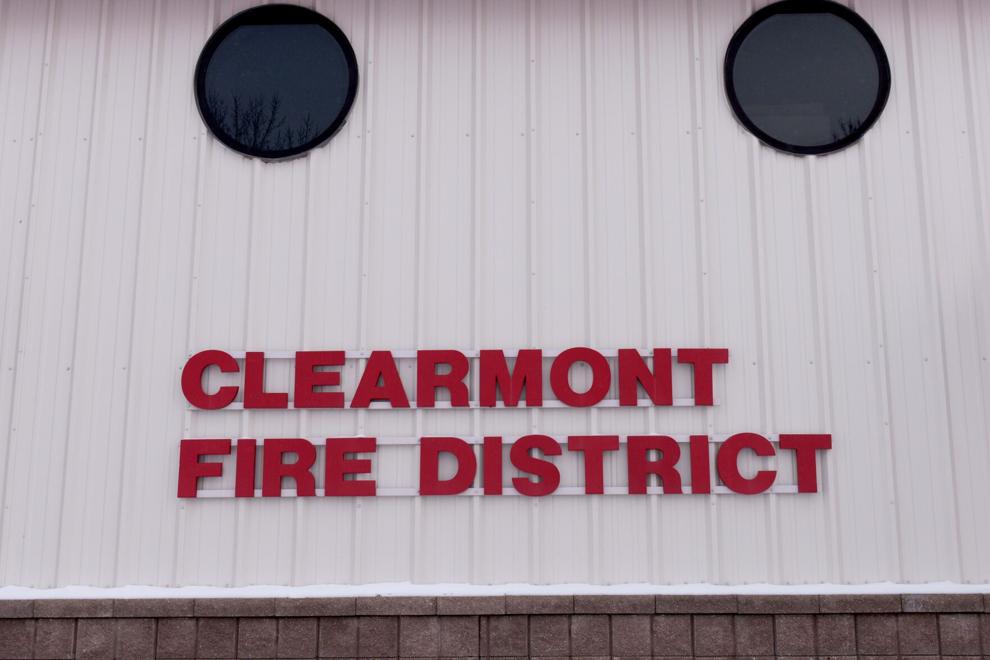 Clearmont Fire District stock.jpg
Though a slight uptick in arrests rumored a full Sheridan County Detention Center during weekend evening events downtown during Sheridan WYO Rodeo Week, crime remained relatively slow in comparison to previous years, according to local law enforcement.
07-19-21 street dance 7.jpg
Main Street remains relatively empty during Sheridan WYO Rodeo Week Saturday, July 17, 2021.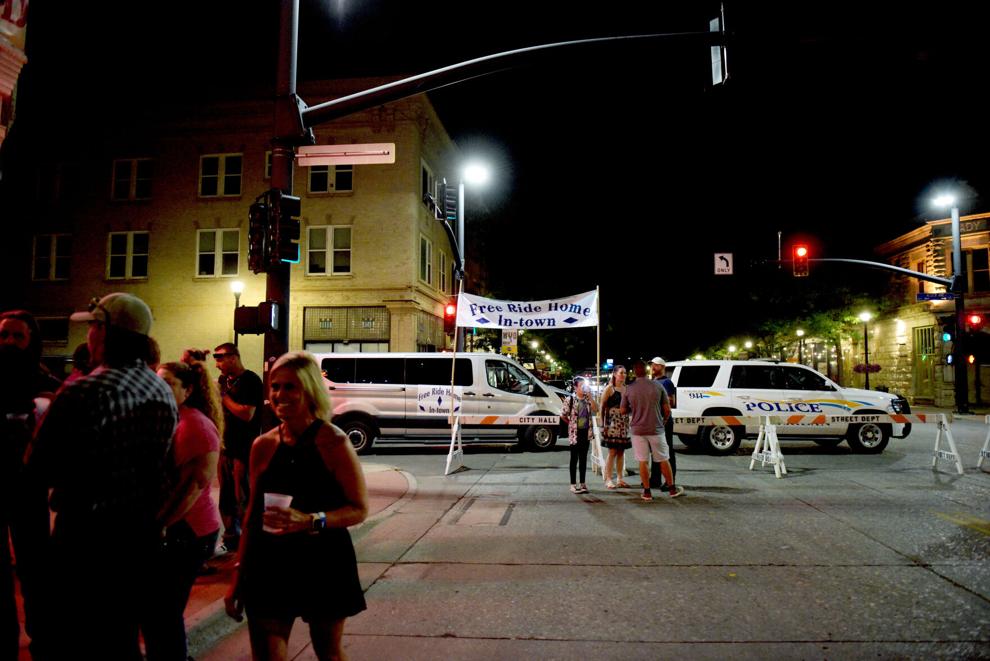 07-19-21 street dance 6.jpg
Sheridan Police Department-contracted buses await riders for a free ride back home after enjoying friends and drinks downtown during Sheridan …
To keep track of results of decisions made in the Cloud Peak Wilderness, groups continue to monitor degradation of the land from human use through rapid campsite monitoring every few years. 
Saturday featured a multitude of events to close out the Sheridan WYO Rodeo, including street dances and live music, trick riders and rodeo ro…
This week, staff and board members with The Food Group honored Don Winkelmann and Amy Wyatt for their exceptional work throughout 2020.
Joy surrounded the remembrance of All-American Indian Days, celebrated at The Brinton Museum Wednesday and continuing into Thursday at the WYO Performing Arts and Education Center.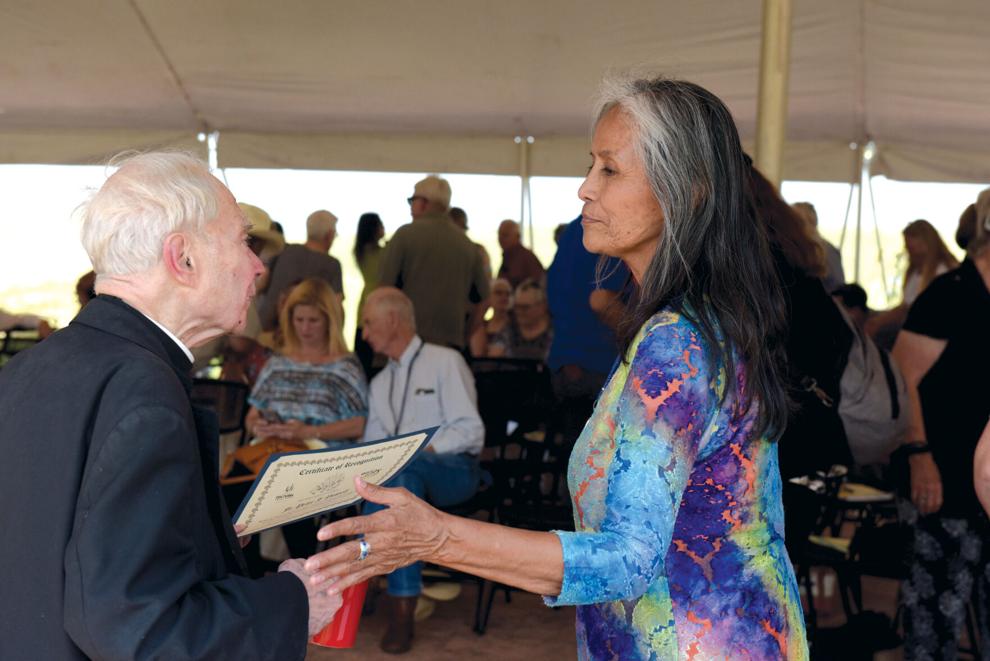 07-15-21 aaid remembrance 1web.jpg
Sarah Luther, right, presents Father Peter Powell with a certificate of recognition and a gift after he presented to more than 100 people for …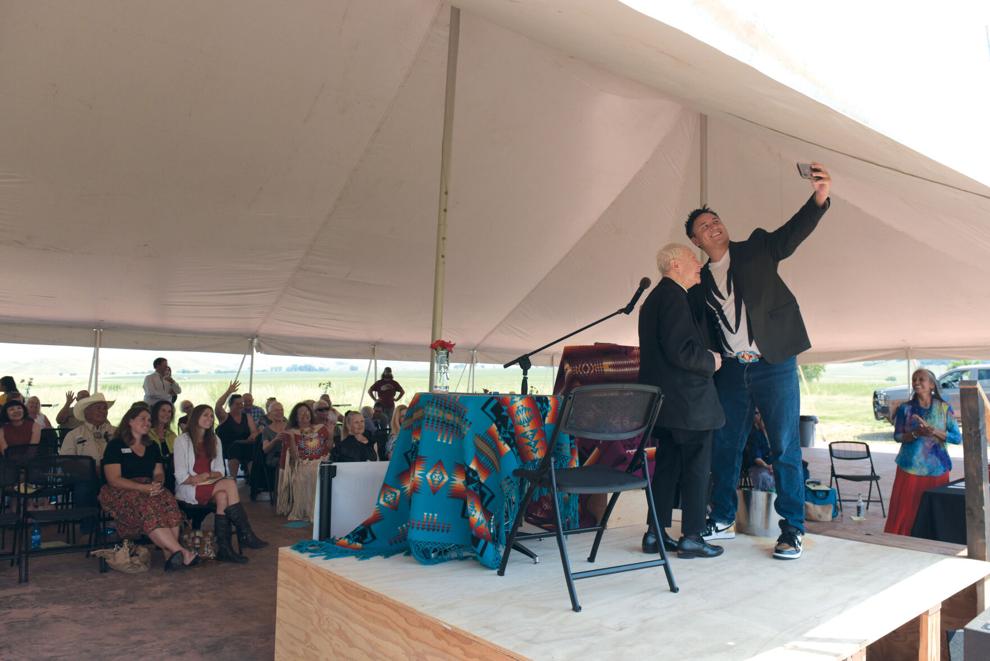 07-15-21 aaid remembrance 4web.jpg
Sheldon Spotted Elk takes a group selfie with Father Peter Powell during the All-American Indian Days Remembrance event at The Brinton Museum …
View all